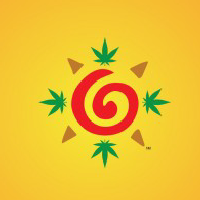 The MMRC Symbol 
The spiral sun symbol can represent the path leading from outer consciousness (materialism, external awareness, ego, outward perception)
to the inner soul (enlightenment, unseen essence, nirvana, cosmic awareness).
Moreover, in terms of rebirth or growth, it is the consciousness of nature beginning from the core and thus expanding outwardly.
The cannabis leaves are purposely placed in the directional points of a compass.
For MMRC, this represents how cannabis has greatly participated in directing our lives
into a safer and healthier place.
Symbolic Spiral Meanings:
Balance
Progress
Direction
Initiation
Centering
Expansion
Awareness
Journeying
Connection
Development
© 2013-2018 Maintaining My Recovery with Cannabis